Thread Rating:
Help...Banned
(12-19-2016, 03:09 PM)

caminga Wrote:
You are fortunate, because you don't have to convince me.
Anyways,i will probably get tired of waiting for a response,no matter what decision it will be lol
ChinaTown?
Either way Tower on this server or Tower on another server? What does it mather? cheat=cheat.
Delete this thread and ban him. We must all take responsibility for our "families"
We will investigate this. Sorry for the very delayed answer.
Thanks,waiting for response.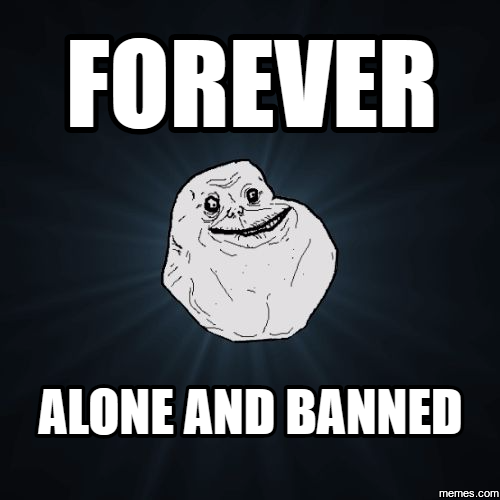 "It is the privilege of the gods to want nothing, and of godlike men to want little."
― Diogenes The Dog
Users browsing this thread: 1 Guest(s)